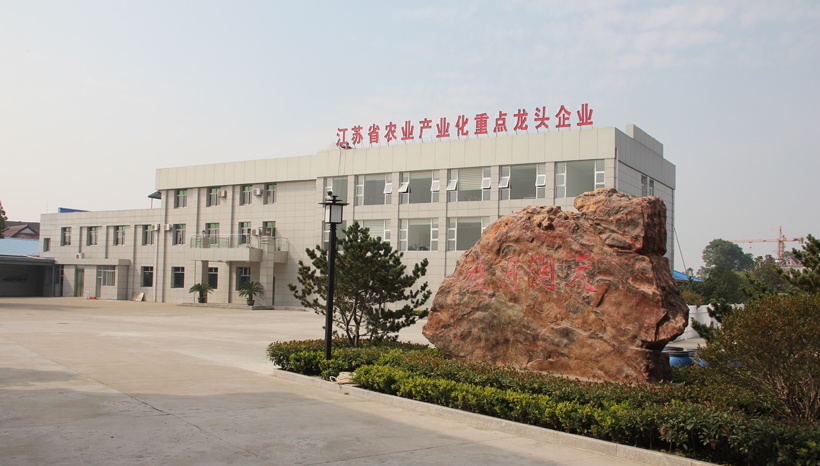 Rugao Yongxing (CP) Casing Co.,Ltd. was founded in 1993 with a registered capital of 10 million yuan, the company is located in the Yangtze River "Golden Triangle" area, close to 204 National Highway, only 15 kilometers away from Nantong Airport, convenient transportation, excellent location. The company is mainly engaged in the processing and marketing of natural casing products are exported to Germany, Poland, USA, Romania, the European Union registration number 3200/05106. The company is now the leading agricultural enterprises in Jiangsu Province, private technology enterprises in Jiangsu Province, Jiangsu Province, SME, Nantong agricultural science and technology enterprises.
Accordance with the export of food hygiene registration regulations, IS22000 standards, the company has developed a quality system documents, and in early 2005 passed the ISO22000 quality management system certification. From procurement, production and sales of the product realization process have been effectively controlled, to ensure that the physical quality of the product.
Our series of requirements according to ISO22000 standards of production, in accordance with EU hygiene registration requirements continue to update production facilities, and in strict accordance with HACCP requirements control product hygiene. This material has a cortex area transparent, smooth, soft, etc., the quality and quantity can meet customer demand, the main exporting drew domestic and international companies alike. The company's "quality, reputation first" as its purpose, we deeply appreciate the only perfect quality assurance system in order to enable enterprises to gain a firm footing in the international market, in order to get more cooperation and development opportunities.
We have in the international market has a certain market share, and foreign customers of the company's products have a strong reputation, the company is currently working through the information network and business contacts around the world to contact, in order to create competition in the international market brand, tree corporate image and expand the business scope, and establish a multi-species, multi-project production, supply and integration of new business.
Companies of all workers in the integrity, win-win-oriented business philosophy, to take the initiative, enthusiasm and serious working attitude, first-class product quality, first-class management level, in good faith to establish and develop business partnerships with domestic and foreign friends, we sincerely welcome domestic and foreign trade sector and further contacts with our merchants, throughout the inquiry, friendship and cooperation, enhance friendship and common development!
Add:15th Brigade, Tianbao Community, Chengnan Street, Rugao city, Jiangsu Province ,P.R. China.
E-mail:feiping52@outlook.com / zdcasing@163.com